Jewelry Blog Rockford, IL
K-Pop Stars HyunA and DAWN Exchange Opal-and-Diamond Engagement Rings February 7, 2022
On Thursday night, K-pop idols HyunA and DAWN turned to Instagram to surprise their millions of fans with the news of their engagement and close-up views of their matching opal-and-diamond rings.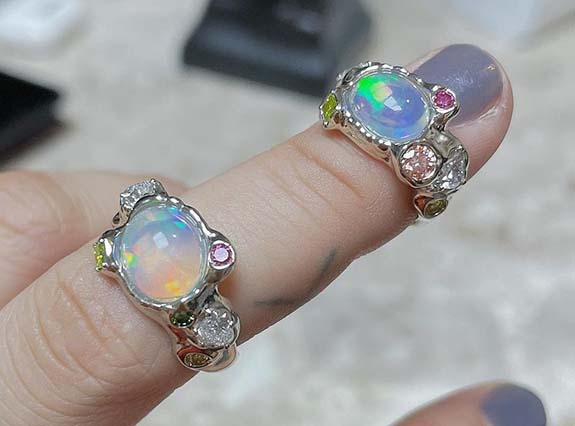 On his Instagram page, the 27-year-old DAWN (Kim Kyo-jong) shared a short video of the couple modeling their new rings. The caption read, "MARRY ME," punctuated by a blue heart emoji.
On her Instagram page, 29-year old HyunA reposted DAWN's video and added the caption, "Of course it's a yes." She used four crying emojis to describe the moment.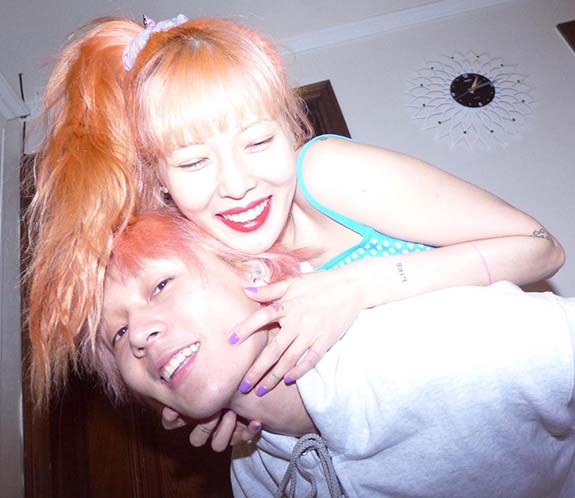 In the breathless initial reporting of the engagement, some outlets mistakenly identified the primary gems as moonstones. On Saturday, ring designer Yueun Esther Shin of Seoul, Korea-based Diligems, described how the ring came together on the brand's official Instagram page.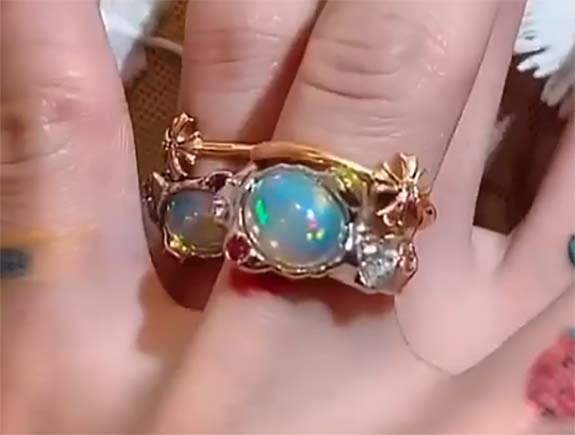 "I had the honor of designing an exciting pair of rings for the dreamiest of couples," she wrote. "I would like to point out that they were customized for the couple ONLY and will never be duplicated. The rings are made of white gold with opals as their main stones and seven diamonds of different shapes and colors."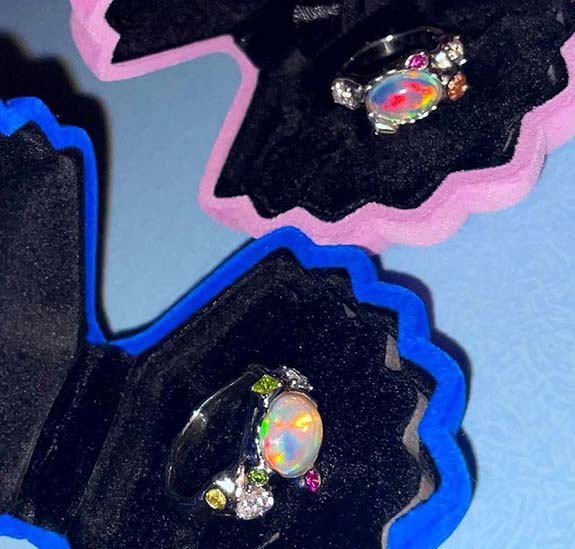 Shin added that DAWN came to her studio to discuss the design. The collaboration took more than a month, and DAWN is credited with choosing the opals and diamonds himself.
Responding to Internet trolls, who slammed the rings as cheap due to the use of opals as center stones, Shin noted, "To be frank, the cost of their rings paid for my year's rent."
It is highly unusual to see opals featured as engagement ring center stones. The main reason is the relative softness of the stone, which rates a 5.5-6.5 on the Mohs hardness scale. Everyday wear will make this gem prone to scratching. To address this issue, Shin's design employs a more protective bezel setting.
(A diamond, by comparison, is the hardest of all gemstones and rates a perfect 10 on the Mohs scale.)
The South Korean pop stars, who claim a combined 21 million followers on Instagram, had been dating since 2016. HyunA was previously a member of 4Minute and Wonder Girls, while Dawn had performed with Pentagon. The couple released their first collaboration EP
1+1=1
in September 2021.
As one of October's official birthstones, the precious opal is universally loved in fine jewelry because it can present all the colors of the rainbow. Each opal is truly unique and more than 95% of the world's fine opals are sourced in Australia.
The play-of-color seen in opals is caused by microscopic silica spheres that diffract light to display various colors of the rainbow.
An opal's silica structure contains 3% to 20% water, according to the American Gem Society. The value of a fine opal is based on a number of factors, including brightness, color, pattern, body tone and consistency (how it looks from multiple angles).
Credits: Photo of two rings on one finger via Instagram.com / diligems. Couple photo via Instagram.com / hyojong_1994; Two-hand screen capture and jewelry box photo via Instagram.com / hyunah_aa.