Jewelry Blog Rockford, IL
Japanese Firm Preserves Memory of Deceased Pets by Turning Them Into Pearls July 16, 2019
A Japanese cosmetics firm is preserving the memory of deceased pets by turning them into pearls.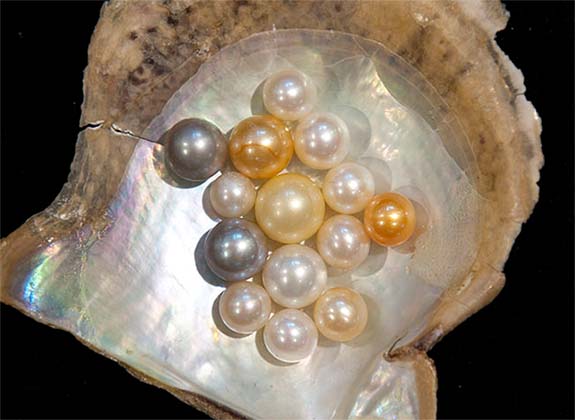 The loss of a pet can be overwhelming for bereaved owners, but now the Nagasaki-based WBE company is offering a way to immortalize furry companions in a very unusual way.
For about $4,000, the firm will take a bone fragment from a deceased pet and surgically embed it in an oyster. If all goes well, after one year the bone will be at the core of a cultured pearl — a precious keepsake that could be worn close to the heart.
"If we can soothe the grief of the owners who have lost their pets, we will be glad," WBE head Tomoe Masuda told the Japanese publication
Yomiuri Shimbun
.
The method for growing a pearl from a bone fragment was developed for WBE by Yoshiki Matsushita, a professor at Nagasaki University's graduate school of fisheries and environmental sciences. He came up with the concept after his 10-year-old Jack Russell terrier named Ran passed away.
According to
The Daily Mail
, Matsushita discovered that if the bone fragment was encased in a ball of resin it was less likely to be rejected by the oyster.
"Each pearl has its own character, as my dog Ran had his own character," Matsushita told
The Daily Mail
. "He has become a unique treasure."
The process of producing a conventional cultured pearl starts off with a small white bead made from a Pig Toe clam shell. That bead, along with a piece of mantle tissue from another mollusk, is implanted into an oyster.
The oyster protects itself from the irritant by secreting layer upon layer of iridescent nacre. Over time, the bead transforms into a lustrous cultured pearl, which could be round or baroque, depending on how the nacre is layered.
Credit: Image by Hannes Grobe/AWI [CC BY 3.0], via Wikimedia Commons