Jewelry Blog Rockford, IL
'InStyle' Editor-in-Chief Laura Brown Raises the Bar for Engagement Ring Selfies January 7, 2019
InStyle
magazine's editor-in-chief Laura Brown raised the bar for engagement ring selfies last week when she posted to her Instagram page an impeccable close-up shot of her new Art Deco-inspired bling. The ring features a round center diamond surrounded by an unusual asymmetrical array of square and rectangular baguettes.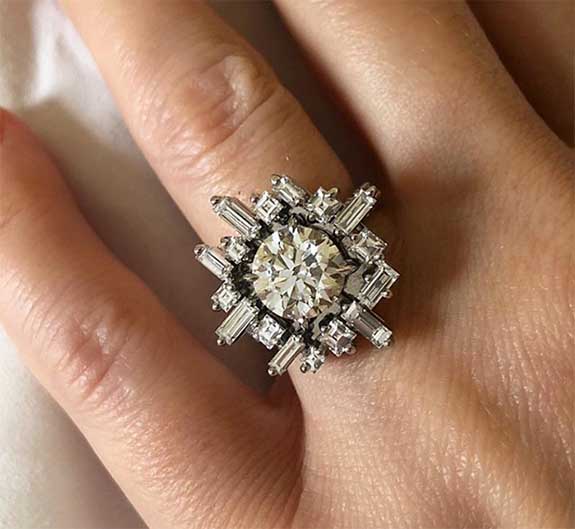 Comedian and writer Brandon Borror-Chappell surprised the Australian-born fashion guru with a marriage proposal while the two vacationed over the holidays with some adorable furry friends in the Land Down Under.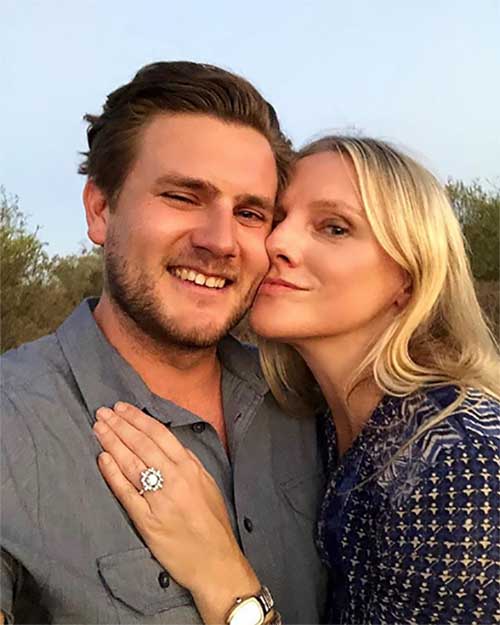 Brown teased the big news in an Instagram post that showed the couple embracing at the Kangaroo Sanctuary in Alice Springs, Australia. The caption read: "What can I say: someone really digs kangaroos. I love you forever, @brandogeoffrey." Prominently seen on the ring finger of her left hand is a diamond engagement ring.
In a post the next day, Brown told her 251,000 Instagram followers how the sanctuary's team played a big role in the surprise proposal. A baby kangaroo and the engagement ring starred in the post.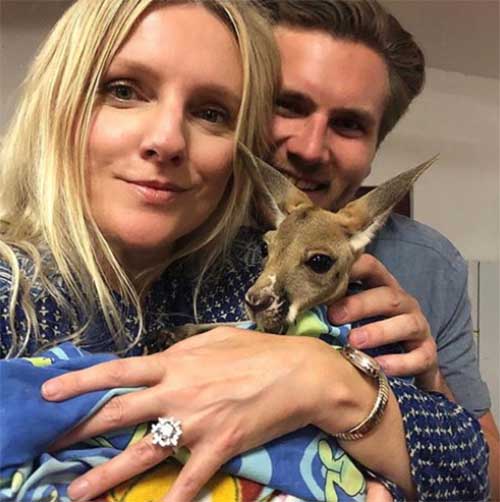 "And we're already parents!" she wrote. "This is Vegemite, just rescued by Brolga and Tahnee of @thekangaroosanctuary that morning. We can't tell you how special these guys are. Kind and gracious and full of love. And also the greatest and sneakiest wingmen for @brandogeoffrey's proposal. Thank you!"
Bowing to numerous requests for her to post a closeup of the ring, Brown obliged with a beautifully shot selfie.
"And for those of y'all who wanted a closer look at the ring, here it is," Brown wrote on her Instagram page. "Designed by my dear and brilliant mate Stefano Canturi. He is a genius. Am beside myself. Stefano and Patricia, we love you and thank you! @canturi" She punctuated the caption with a red heart emoji.
According to the Aussie designer's Instagram page, Brown's ring is called "Stella" and reflects a style meant to appeal to "modern romantics."
Images via Instagram/laurabrown99.