Jewelry Blog Rockford, IL
Inspired by a 5th Ave. Window Display, Balanchine's 'Jewels' Hits Theaters Apr. 19 March 16, 2020
Captured live from Moscow's Bolshoi Ballet, George Balanchine's "Jewels" — with three parts dedicated to emerald, ruby and diamond — is coming to theaters across the U.S. on April 19.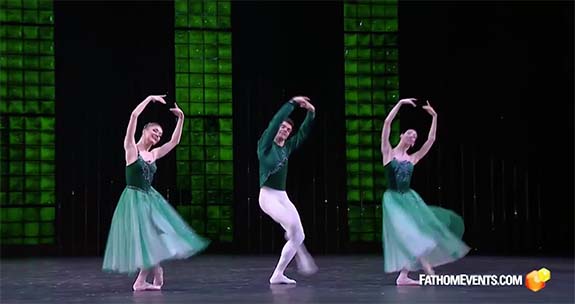 Balanchine, who is often called the father of American ballet, was inspired to create the "abstract" ballet after meeting with jeweler Claude Arpels and viewing a window-display of the famous jewelry boutique Van Cleef & Arpels on Fifth Avenue in New York City in 1966.
According to the official Bolshoi Ballet website, Balanchine was captivated by the shine of the precious stones and set out to create a ballet where the dancers would glow and glitter like the light on the edges of a gem.
"Jewels" is said to represent the three periods in the ballet master's personal and professional life.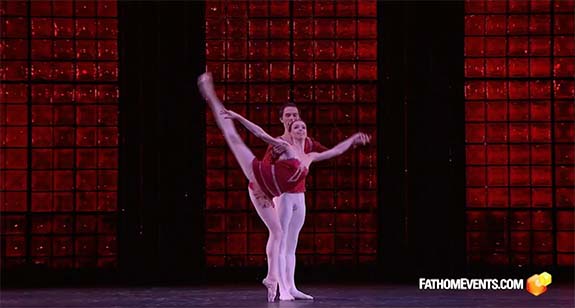 "Emeralds," which features the music of Gabriel Fauré, reflects the sophistication and elegance of a French ballet school; "Rubies," which is set to the music of Igor Stravinsky, is a nod to the sharp off-beat rhythm of Broadway; and "Diamonds," which highlights the music of Pyotr Ilyich Tchaikovsky, is a nostalgic recollection of the crystal purity of St. Petersburg's imperial ballet school.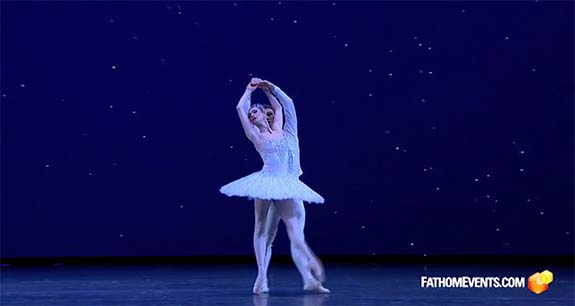 "Jewels" made its debut at the New York City Ballet in 1967 and became a worldwide sensation. Balanchine commented at the time that he thought about adding a fourth part titled "Sapphire" and highlighting the music of Arnold Schoenberg. He eventually panned the idea because the deep blue color of the gem was difficult to present visually.
"The color [of] sapphire is so hard to get across on stage," he said.
Known as one of the most influential 20th-century choreographers, the Russian-born Balanchine co-founded the New York City Ballet and remained its artistic director for more than 35 years. He passed away in New York City in 1983 at the age of 79.
The Sunday, April 19, performance of "Jewels" will be broadcast to theaters all across the U.S. Check out
this link
to find a venue closest to you...
Credits: Screen captures via fathomevents.com.