Jewelry Blog Rockford, IL
GPS Artist 'Yassan' Is Back in the Spotlight as Google Revisits His Epic Proposal April 16, 2019
Yasushi "Yassan" Takahashi, the GPS artist who famously zigzagged 4,500 miles across Japan in 2010 to spell out a marriage proposal for his girlfriend, is back in the news — thanks to Google.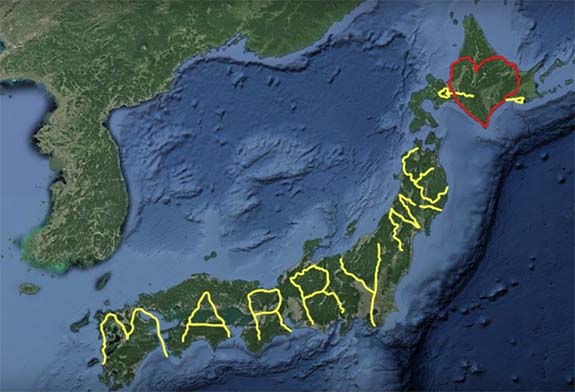 When the Tokyo resident completed his six-month journey from the island of Hokkaido to the shores of Kagoshima, he uploaded his route to Google Earth. The result were the words "Marry Me" in all capital letters punctuated by a heart. The rendering looked like a global-scale version of an Etch-a-Sketch.
Leaving his girlfriend and job behind, the artist embarked on the trip via foot, bicycle, car and ferry, often fighting bad weather and spending nights in the back of his vehicle. In the end, the endeavor was well worth it, as Yassan had a new bride, a Guinness World Record for the largest GPS drawing in history and an experience of a lifetime. He said he got to see the Japan that he only knew in books.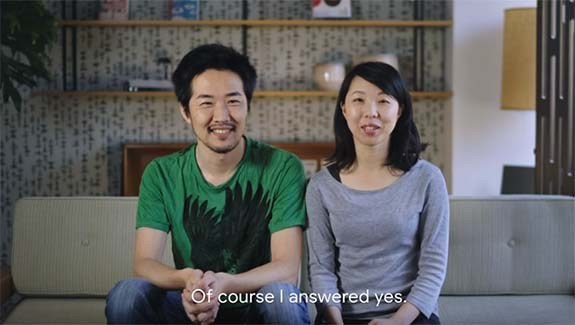 Hassan's girlfriend, Natsuki, told the
China Morning Post
, "It was a big surprise. I felt the greatest love in the world."
Although it's been nearly nine years since Yassan set off on his monumental trip, the GPS artist is back in the news because Google recently featured him in the "Our Stories" section of its official website.
In a piece focusing on the growing number of people who are creating GPS art with Google Earth and Google Street View, the internet behemoth explained how runners and cyclists use it as a motivation to change up their routes. Others are enjoying the challenge of creating GPS-generated drawings of everything, from pigeons and dinosaurs to fictional characters.
The only limitation to this fascinating fusion of drawing and travel, says Google, is what people can dream up and where their feet can take them.
Please check out the short video that neatly chronicles Yassan's adventure...
Credits: Screen captures via YouTube.com/Google.