Jewelry Blog Rockford, IL
GIA Commits $1.3 Million to Extend Reach of Artisanal Mining Education Project October 23, 2019
Building on the success of a pilot project that gave small-scale miners in Tanzania new tools to evaluate the quality of rough gemstones, the GIA is committing $1.3 million to extend the program into Madagascar, Nigeria, Rwanda and Zambia.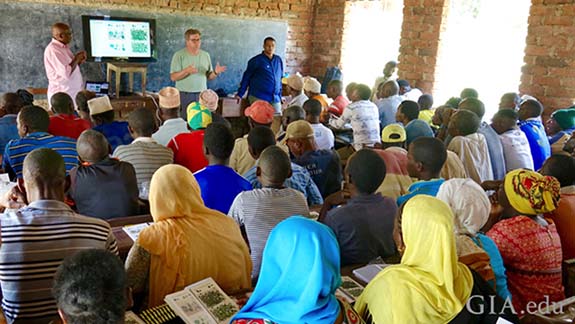 Artisanal miners are provided with an innovative guide that illustrates how to examine and evaluate rough gemstones found in East Africa. The booklet is waterproof and comes with a durable plastic tray that can be used to sort gems and do basic gemological evaluations.
"This is a tremendous step forward in our efforts to bring information directly to artisanal miners right at the beginning of the gem and jewelry supply chain," said GIA President and CEO Susan Jacques. "We know that this investment will bring an invaluable benefit to miners, their families and the communities in which they live."
Working with Pact, a Washington D.C.-based international development nonprofit organization with expertise in the region, GIA plans to reach 10,000 miners.
"We found that for every dollar invested, there was a 12-fold social return that will last years into the future," said Cristina M. Villegas, technical program manager for Pact's Mines to Markets program. "With their new knowledge, miners improve their income, send their children to school, invest in their mines and their communities."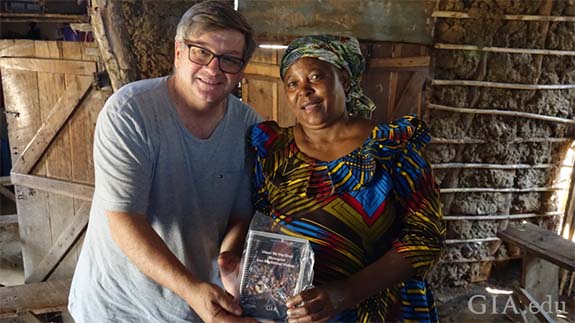 First developed in English and later translated into Swahili, the photo-rich booklet titled "Selecting Gem Rough: A Guide for Artisanal Miners" was developed by the GIA research and library staff under the guidance of GIA Distinguished Research Fellow Dr. James Shigley and Dona Dirlam, then-director of the GIA library.
GIA staff, including Robert Weldon, current director of the Richard T. Liddicoat Gemological Library and Information Center at GIA and a major contributor to the development and content of the guide, trained more than 1,000 artisanal miners on how to use the guide and tray during a two-week period earlier this year in Tanzania.
"There is nothing more rewarding than seeing the reaction of the miners as they learn the material – you instantly see that you've positively made a change in someone's life," said Weldon. "These transcendent moments make us so proud that we can provide artisanal miners with a gem guide that gives them the confidence to know their value in the market."
The broader rollout into Madagascar, Nigeria, Rwanda and Zambia will be funded through the GIA endowment.
An independent nonprofit organization, the GIA (Gemological Institute of America) is recognized as the world's foremost authority in gemology.
Credits: Pact representative Norbert Massay, GIA Graduate Gemologist (GG) Marvin Wambua and GIA's library director Robert Weldon instruct artisanal miners in MoroGoro, Tanzania. Photo by Pedro Padua/GIA; Robert Weldon, GIA director of the Richard T. Liddicoat Library and Information Center, is pictured with an artisanal miner from Tunduru, Tanzania. Photo by Pedro Padua/GIA.