Jewelry Blog Rockford, IL
For the Third Time in Five Years, Carrot Pops From a Veggie Patch Wearing Bridal Jewelry August 17, 2017
So, what's the deal with bridal jewelry and root vegetables? For the third time in a little more than five years, the internet is abuzz with a miraculous story of a long-lost ring that has turned up in a vegetable patch — with the carrot growing right through the center of the band.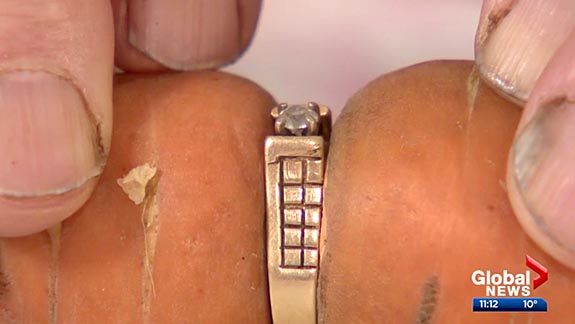 In Alberta, Canada, 84-year-old Mary Grams lost her diamond engagement ring while gardening at her family's farm in 2004. After unsuccessfully searching on her hands and knees for days, she gave up, assuming the ring she had worn since 1951 was gone forever.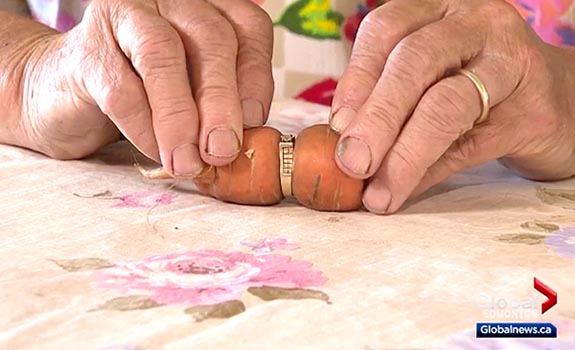 Grams secretly bought herself a less-expensive, replacement ring and never told her husband, Norman, of the mishap.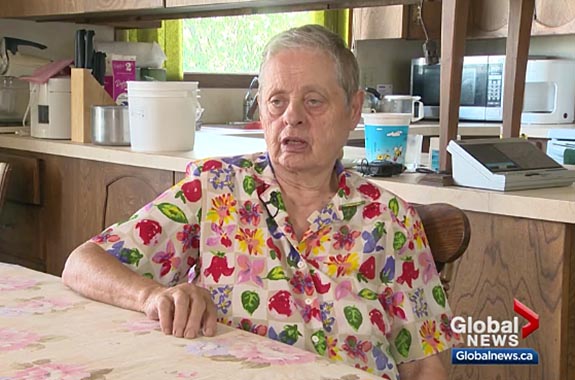 "I cried for I don't know how many days," she told CTV News.
Those tears turned into a giant smile earlier this week when her daughter-in-law, Colleen Daley, called with some fabulous news. Daly now lives at the farm, and while plucking fresh vegetables for her family's dinner, she encountered a strangely deformed carrot. The vegetable was squeezed in the middle, like it was wearing a corset. On closer inspection, she saw that the constriction was caused by a diamond engagement ring.
"I asked my husband if he recognized the ring," Daley told CBC News. "And he said, 'Yeah.' His mother had lost her engagement ring years ago in the garden and never found it again. And it turned up on this carrot."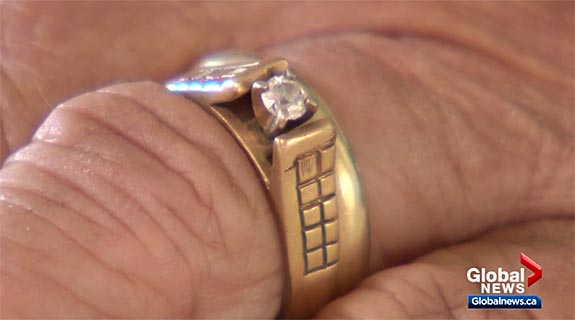 Grams said that she recognized the ring right away. It was not only in great condition, but it fit perfectly.
The octogenarian's husband died five years ago, but she was sure he would have been amused by the story.
"Maybe he would've gotten a laugh out of this," she told CTV News.
While Mary Grams' story is truly extraordinary, did you know that carrots in Germany and Sweden have also popped out of the ground wearing bridal jewelry?
In January of 2012,
The Daily Mail
and many other news sources covered the story of a Swedish woman named Lena Påhlsson, who pulled up a carrot cinched in the middle with a wedding ring she had lost in 1995. The ring has gone missing in her kitchen and she assumed that it must have gotten mixed up with some kitchen scraps that ended up in her compost pile. That material found its way to her vegetable garden and the rest is history.
Then in December of 2016, the German press first reported the story of an 82-year-old man from Bad Münstereifel, who found his lost wedding ring wrapped around a carrot. The retiree had lost the ring while gardening three years earlier and then discovered it while collecting vegetables from his garden. The man, whose name was not released, had just celebrated his 50th wedding anniversary.
Screen captures via GlobalNews.ca.