Jewelry Blog Rockford, IL
Emerald Ring That Survived the Sinking of the Titanic Is Featured on BBC's 'Antiques Roadshow' January 17, 2019
An emerald engagement ring that survived the fateful final voyage of the Titanic in 1912 made a surprise appearance on BBC's
Antiques Roadshow
this past Sunday.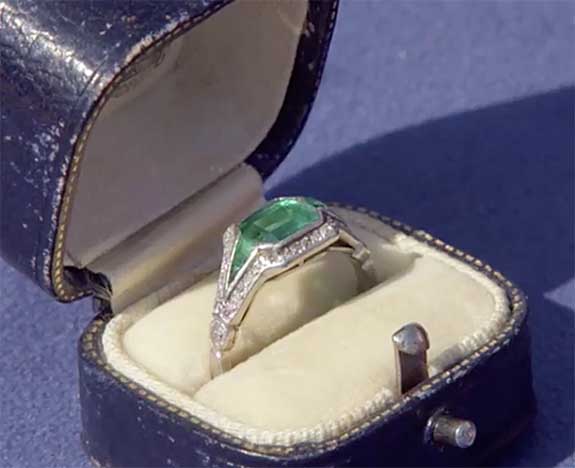 The ring, which features an emerald center stone flanked by smaller emeralds and diamonds in a platinum setting, was owned by the guest's grandmother, who was newly married and only 18 years old at the time.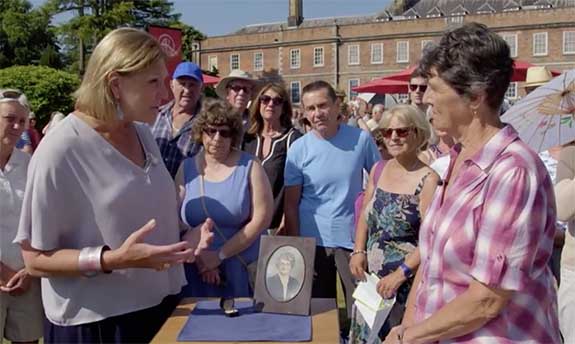 Her grandmother managed to board a lifeboat and escape the sinking ship, but her grandfather was not as lucky.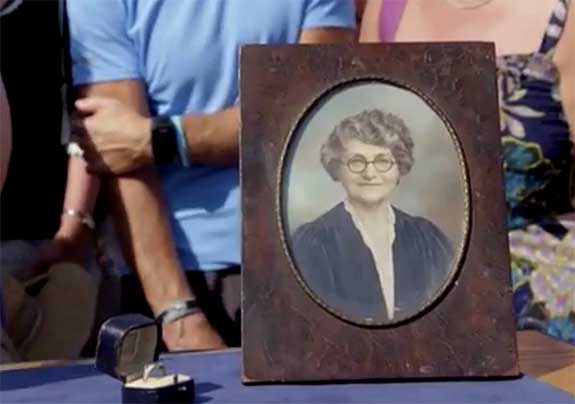 Antiques Roadshow
expert Joanna Hardy said the emerald ring by La Cloche was first class in every sense of the word. She explained that the famous jeweler had a shop in Paris, but also opened a location on Bond Street in London in 1904.
"All of the rich and the famous and the dignitaries would buy La Cloche jewelry," Hardy said. "And this is definitely an engagement ring because you have the emerald there, which means hope and renewal, rebirth and life, and the diamonds are all set in platinum."
Hardy noted that she was surprised that the emerald ring has remained in such stunning condition.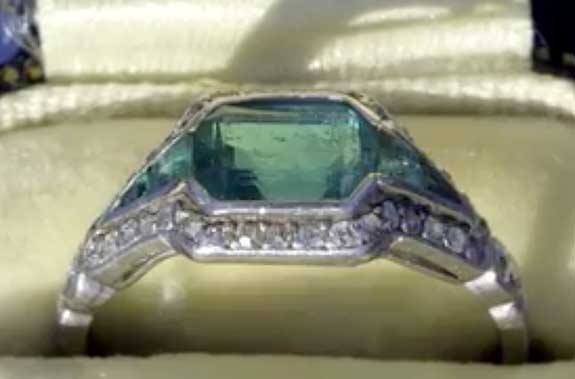 "The fact it has survived [the sinking of the Titanic] is quite incredible," she said.
The guest noted that her grandmother was traveling in second class and was accompanied by her husband, mother and aunt when the ship hit an iceberg and started to take on water 400 miles off the coast of Newfoundland. The disaster took the lives of 1,503 people.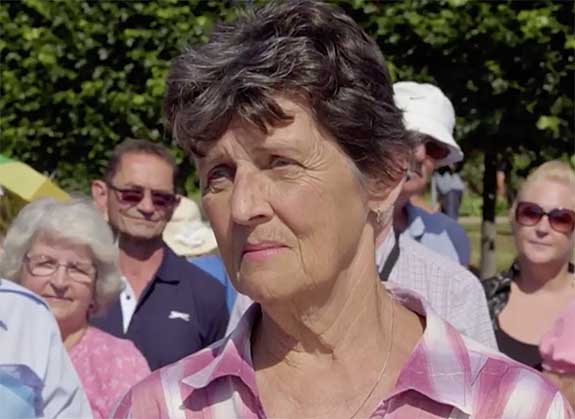 "I believe they were told to put on any jewelry they had at the time," the guest explained. "[My grandmother] had other jewelry, which was in the safe which went down with the ship, but yes she was wearing this."
"That makes me have goosebumps just to think about it," Hardy responded.
The expert then offered two valuations for this special family heirloom.
Without considering the provenance of having traveled on the last voyage of the Titanic, the ring would be worth £6,000 to £8,000 ($7,726 to $10,296), she said.
If the ring's presence on the Titanic could be verified, its value could easily jump to £30,000 ($38,612) or more, Hardy added.
Despite the promise of a big windfall, the guest indicated that she had no intention of selling it.
"OK, wow," she said. "It will stay in the family."
Images: Screen captures via BBC One.