Jewelry Blog Rockford, IL
Bravo's 'Summer House' Reality Stars Confirm Engagement With Selfie of 2.5-Carat Diamond Ring September 26, 2018
Bravo's
Summer House
reality stars Kyle Cooke and Amanda Batula confirmed their engagement on Instagram with a selfie of her gorgeous new ring.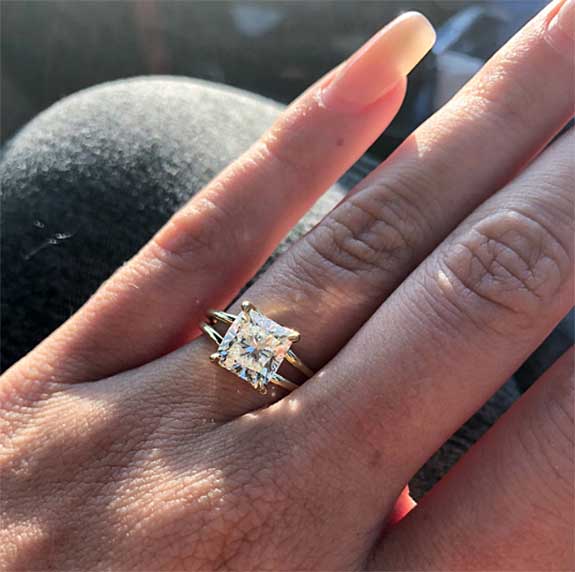 Cooke recently popped the question with a 2.5-carat diamond set on a yellow gold, split-shank band. Cooke told Bravotv.com that the diamond is cushion cut. Based on the photo, above, we're pretty certain it's a princess cut.
Nevertheless, Batula told
People
magazine that she can't stop staring at it.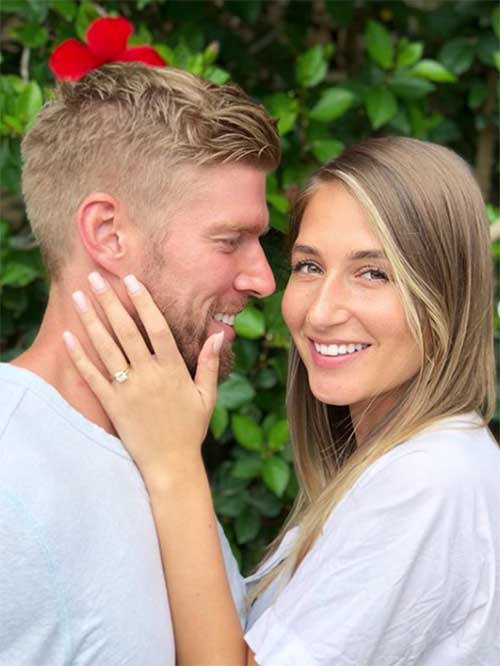 When Cooke enlisted the help of New York-based jewelry designer Stephanie Gottlieb, he already had a pretty good idea of the type of ring Batula wanted. Although she didn't expect him to propose for another year or so, she did prepare him with photos of the styles she liked best.
Cooke and Gottlieb worked together to incorporate the design elements into a totally unique keepsake.
"It's beautiful. He did a good job," said the 27-year old graphic designer. "I look down at it and still can't believe it's my ring on my finger. When friends would get engaged in the past, I'd try their rings and you sort of get an idea about what it would be like if it was yours. But it's so different when it happens."
"I'm just relieved," the 34-year-old entrepreneur and app designer told
People
. "I kind of felt like I was living a lie for several months because I knew I was going to propose, but I wanted to keep things secret, catch her off guard, and completely surprise her — all of which I managed to pull off."
The attractive couple first met in 2015 and have been dating for two years.
Despite all the hoopla surrounding their engagement, Batula and Cooke are not ready to set a wedding date.
"It's going to be overwhelming and expensive and probably very stressful in our relationship," Batula told
People
, "so right now, we're just enjoying the engagement. We haven't even planned an engagement party, let alone even figured out where we want to get married!"
Summer House
fans have been following the couple's relationship throughout Seasons 1 and 2 of the reality show, which takes place in Montauk, N.Y., an affluent beach town on the easternmost tip of Long Island. The
Summer House
cast includes nine friends who work in New York City and share a beach house on the weekends.
Credits: Images by Amanda Batula and Kyle Cooke via Instagram/ImKyleCooke.