Jewelry Blog Rockford, IL
Alexa Ray Joel, Daughter of Billy Joel and Christie Brinkley, Dishes on Her 'Ridiculously Exquisite Ring' January 3, 2018
Singer-songwriter Alexa Ray Joel, the 32-year-old progeny of rock legend Billy Joel and former supermodel Christie Brinkley, rang in the New Year with big news of her engagement to restauranteur Ryan Gleason.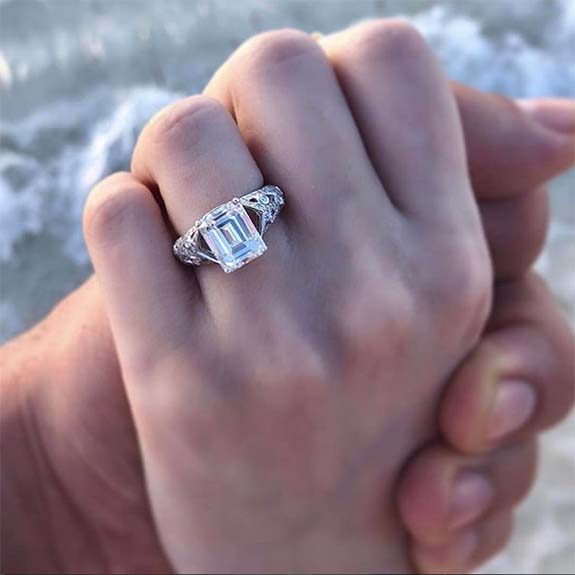 Joel turned to Instagram on Monday to share details of the romantic proposal, along with a great shot of her vintage-inspired engagement ring. We're estimating that the emerald-cut center stone is approximately 2 1/2 to 3 carats and is likely set in platinum or 18-karat white gold.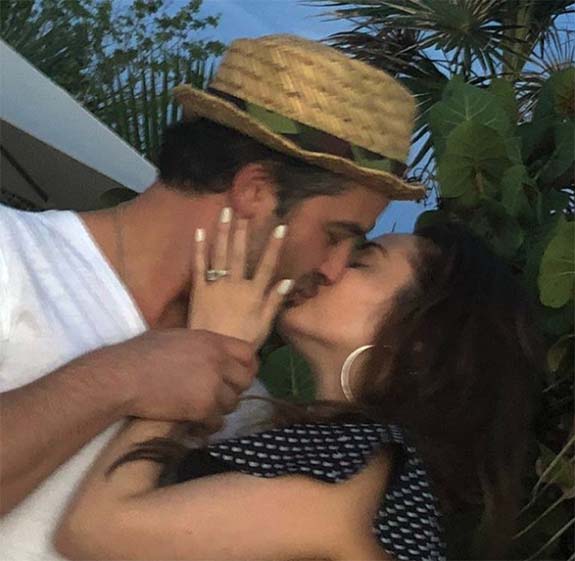 In recounting how Gleason popped the question, Joel wrote, "He said to me: 'Before I met you, my world was in black and white. You colored it in between the lines.' It was the most beautiful thing anybody's ever said to me. How could I possibly say no to that?!?!"
She also revealed her reaction to seeing her engagement ring for the first time...
"So I was completely taken off-guard, dumbstruck, and shell-shocked- and FOR ONCE in my life, I had absolutely no words, and I couldn't speak," she wrote. "I just kept staring at this ridiculously exquisite ring — and he was just hysterically laughing at me!!!"
Gleason's Instagram page summed up his feelings in five words: "Luckiest guy in the world!!!!"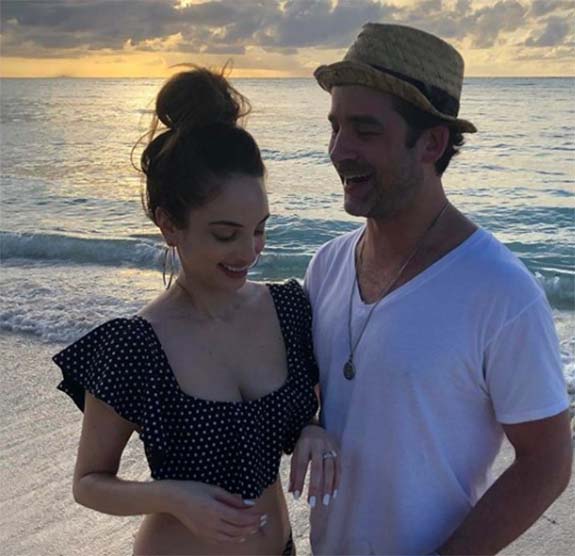 The surprise proposal took place during a tropical getaway, which coincided with Joel celebrating her 32nd birthday on December 29. One day later, Gleason was on Instagram, posting a photo of his girlfriend, along with the following caption: "Happy Birthday to the strangest girl I know. You make this world such a better place. I love you so much!"
One of his followers, wormadette, wrote this insightful comment, "You're in Love, You've been dating for over 3yrs, you're both in your 30's....show her the ring!!"
And he did.
Joel's dad, Billy, and mom, Christie, were married from 1985 to 1994.
Billy Joel's heartwarming "Lullabye (Goodnight, My Angel)" was written for Alexa when she was seven years old.
Credits: Images via Instagram/AlexaRayJoel.