Jewelry Blog Rockford, IL
888-Carat 'Star of Jolie' Is the Largest Gem-Quality Star Sapphire in the World October 10, 2017
Carrying an asking price of $5 million, the recently revealed "Star of Jolie" weighs 888.88 carats and is said to be the largest gem-quality star sapphire in the world.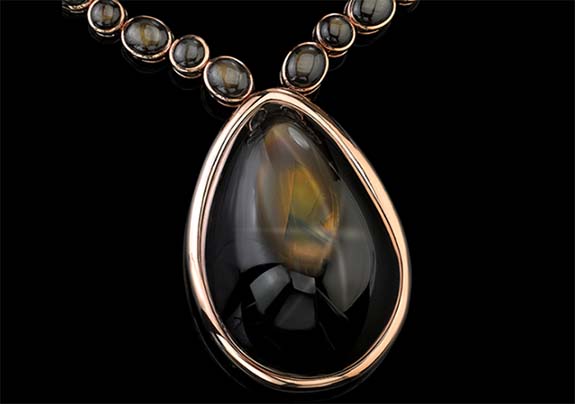 The pear-shaped, double-cabochon black star sapphire, which is named for actress and humanitarian Angelina Jolie, made its debut last week when jewelry designer Robert Procop unveiled it at a press event in Costa Mesa, Calif.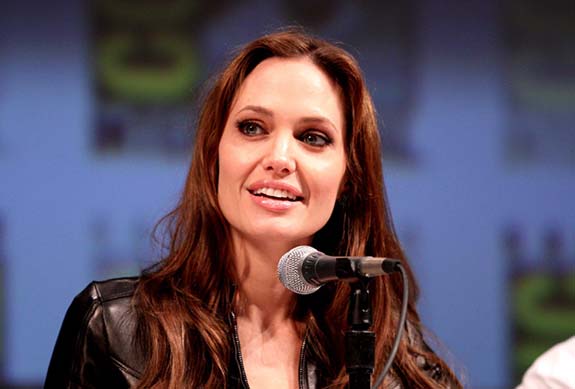 The sapphire hangs as a pendant from an 18-karat rose gold necklace punctuated by 70 additional black star sapphires weighing a total of 104.42 carats.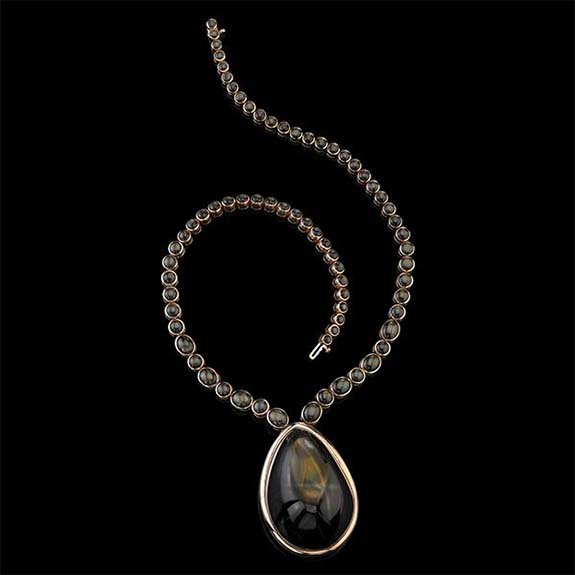 The 888.88-carat Star of Jolie was cut from a 1,113-carat rough gem that had been discovered in Queensland, Australia, in 1937. The rough sapphire had been owned by Beverly Hills-based gem dealer James Kazanjian and eventually sold to Procop by James' son, Michael, in 2011.
The unique optical phenomenon responsible for the shimmering rays of a star sapphire is called asterism. The word is derived from the Latin word "astrum," for "star."
According to the Smithsonian, the asterism is actually caused by titanium trapped in the corundum while the crystal is forming. As the crystal cools, the titanium orients itself as needle-like structures in three directions. The cabochon cut's smooth, rounded surface allows the light to reflect off the titanium, revealing a six-legged star.
All the proceeds from the sale of the Star of Jolie will be dedicated to EPCC: Education Partnership for Children of Conflict, the non-profit organization Jolie founded in 2006 to build schools for children in conflict-affected regions of the world. The school she established in war-torn Afghanistan in 2013 educates 200 to 300 girls each year.
The Star of Jolie will be on temporary display at the Smithsonian in Washington, D.C., starting in December.
Credits: Jewelry images courtesy of Robert Procop. Angelina Jolie image by Gage Skidmore [CC BY-SA 2.0], via Wikimedia Commons.