Jewelry Blog Rockford, IL
$300,000 Diamond and Sapphire Pumps Entice the Well 'Heeled' Women of Dubai January 18, 2018
A new collection of gem-spangled footwear has the well "heeled" women of Dubai — and the world over — buzzing with excitement.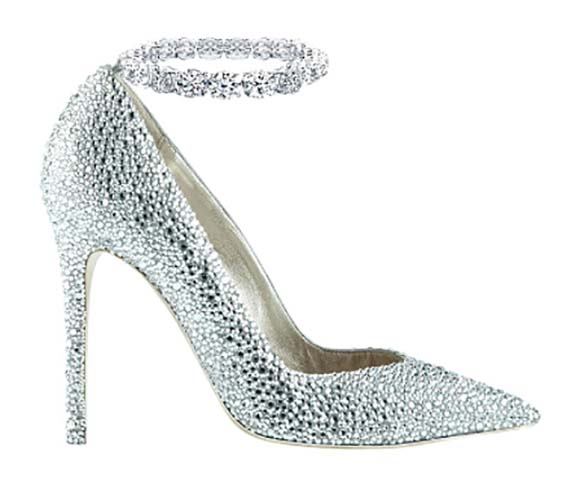 Inspired by iconic royal women, from Cleopatra to Princess Diana, the collection by UAE-based luxury brand Jada Dubai is headlined by a one-of-a-kind pump adorned with 54 carats of brilliant-cut white diamonds and 416 carats of rose-cut white sapphires set in platinum and 19-karat gold. They're simply called "Jada Shoes."
Only one pair is available worldwide and it carries a price tag of 1.1 million dirhams, or just under $300,000. Jada Dubai co-founder Majari Maria told GulfNews.com that the pair took one year to produce and demanded the collaboration of precious stone specialists from three countries.
"Jada Shoes" were designed to honor Jada, the Princess of the Desert. According to the legendary love story, a prince fell in love with Jada, whose captivating eyes were as green as jade, but, alas, she was just a beautiful mirage.
Jada Dubai claims that its shoes are the first in the world with both the insole and outsole covered in gold and platinum.
Other shoes in the "The Imperative of Royalty" collection are named for Diana (Princess of Wales), Grace Kelly (Princess of Monaco), Cleopatra (Queen of Egypt) and Josephine (Empress of France). Each is limited to just 10 pairs and range in price from about $5,000 to $7,000. Featured gemstones include citrines, black diamonds, rubies and emeralds.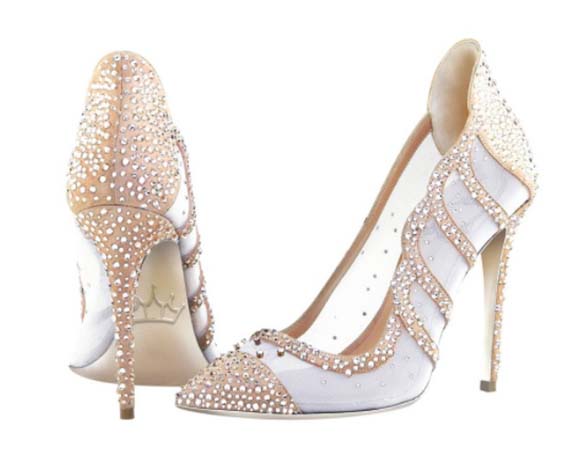 Carrying a price tag of $6,960, the Princess Diana Shoes are adorned with 2,000 citrines and 10 brilliant-cut white diamonds set in 19-karat yellow gold and platinum. The total weight of the citrines is 315 carats. Jada Dubai notes that the ivory color symbolizes elegance and purity.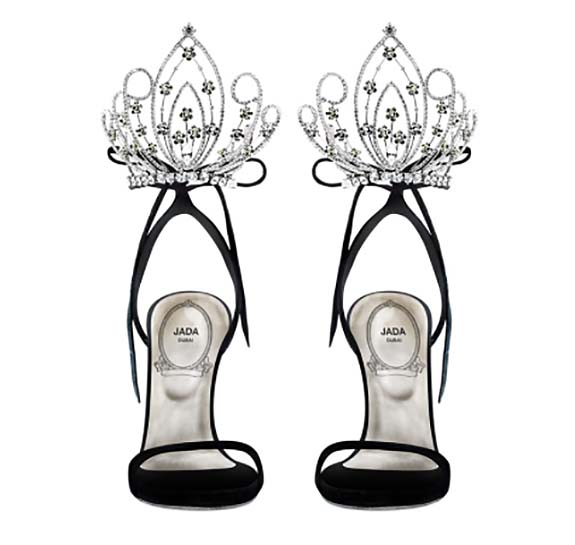 The Grace Kelly Shoes feature a crown motif rendered in white and black diamonds, with other gemstones. The gems are set in 19-karat yellow gold and platinum. The crown, notes Jada Dubai, is the ultimate symbol of power and royalty. Price tag: $5,310.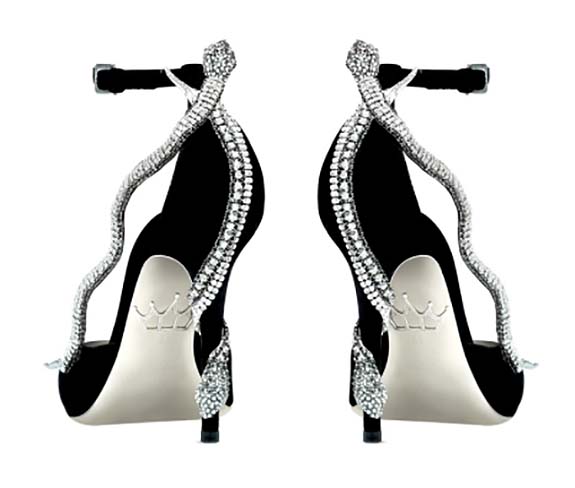 Jada Dubai's Cleopatra Shoes are adorned with two jewelry snakes glittering with 28 black diamonds, four white diamonds and other stones. The snake is a symbol of protection, royalty and seductive power. The shoes are priced at $5,150.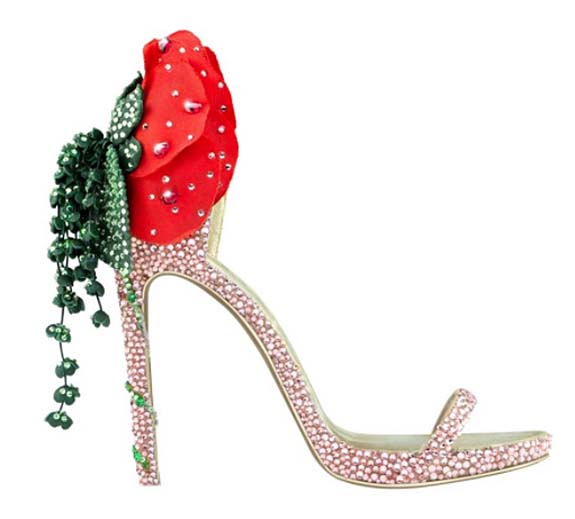 Rounding out the line are the Josephine Shoes, adorned with eight rubies, six emeralds and other colored gemstones set in 19-karat yellow gold and platinum. Featured on the $4,980 pair is Josephine's favorite flower, the rose — one of the most enduring symbols of royalty and passion.
Credits: Images via jada-dubai.com.