Jewelry Blog Rockford, IL
2,500-Year-Old Gilded Mask With Gemstone-Inlaid Eyes Discovered at Egyptian Burial Ground July 26, 2018
An Egyptian funeral mask crafted of gilded silver and dating back to 664-404 BCE is being called a "sensation" by archaeologists at Germany's University of Tübingen. Discovered deep within a necropolis in Saqqara, Egypt, the mask of an ancient priest has eyes inlaid with calcite, obsidian and a black gemstone, which is believed to be onyx. The thin layer of gold leaf that once adorned the entire mask has mostly worn away.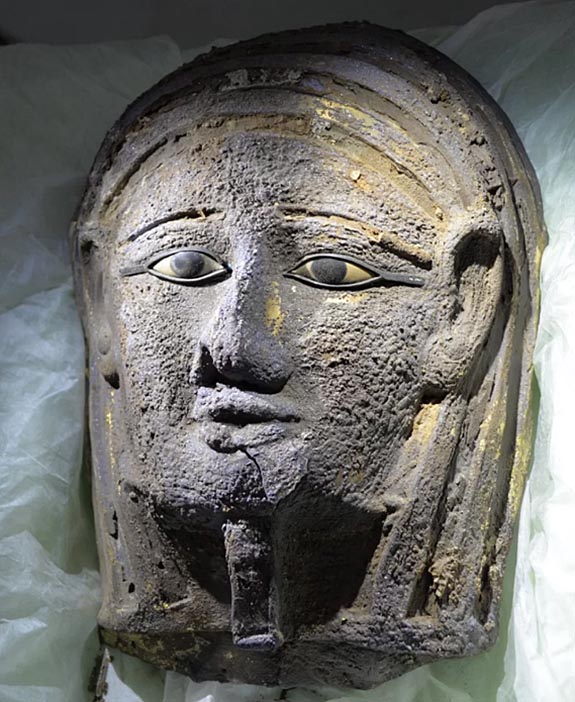 "The finding of this mask could be called a sensation," noted Dr. Ramadan Badry Hussein, the head of the German-Egyptian team. "Very few masks of precious metal have been preserved to the present day, because the tombs of most Ancient Egyptian dignitaries were looted in ancient times."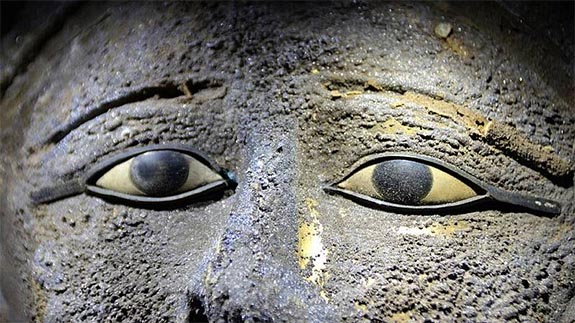 Hussein explained that the mask was found on the face of a mummy, which had been placed in a wooden coffin. The badly damaged coffin had once been plastered and painted with an image of the goddess Nut and still includes the name and titles of the mask's priestly owner, who lived during the Saite-Persian period about 2,500 years ago.
"Ancient Egyptian funeral masks of gold and silver are extraordinarily rare," added Professor Christian Leitz, head of Egyptology at the University of Tübingen. "We only know of two comparable finds from private tombs — the most recent one in 1939."
The tomb was found amidst a complex of burial shafts at the Saqqara necropolis, some extending more than 100 feet deep.
Tübingen archaeologists are using state-of-the-art, 3D imaging in their investigation of the site. In the effort to document the entire complex, the University of Tübingen's eScience Center is compiling complete, high-resolution images of both the location and the key objects found there. A combination of laser scanning and image-based 3D processing makes it possible to visualize and analyze the shape and layout of the interconnected parts of the complex. Tübingen archaeologists have been investigating the site since 2016.
Credits: Photos by the University of Tübingen, Ramadan B. Hussein.