Jewelry Blog Rockford, IL
24.70-Carat Ruby Ring and 'Circle of Heaven' Jadeite Bracelet Share Top Billing at Sotheby's Auction March 20, 2018
A spectacular 24.70-carat cushion-shaped ruby ring will share top billing with "The Circle of Heaven" jadeite bracelet at Sotheby's Hong Kong on April 3. Both items are expected to fetch more than $10 million when they hit the auction block at the Magnificent Jewels and Jadeite Spring Sale.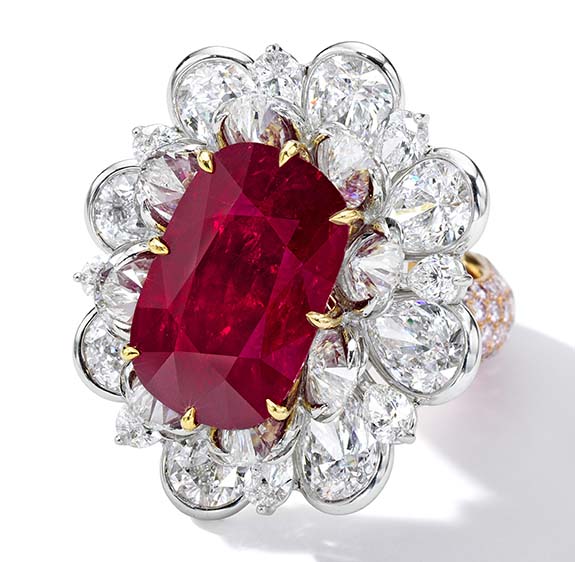 Rubies found in the Mogok region of Myanmar (formerly Burma) are famed for their top-grade pigeon-blood color. The Burmese ruby coming up for bid at Sotheby's Hong Kong will be of particular interest to buyers because Mogok-sourced specimens in excess of 20 carats are said to be among the rarest gems in the world.
The ruby is secured with yellow-gold prongs and surrounded by D-color pear-shaped diamonds (internally flawless to VVS1). The shank is set with pavé-set brilliant-cut diamonds. The pre-auction estimate for the piece is $10.4 million to $11.7 million.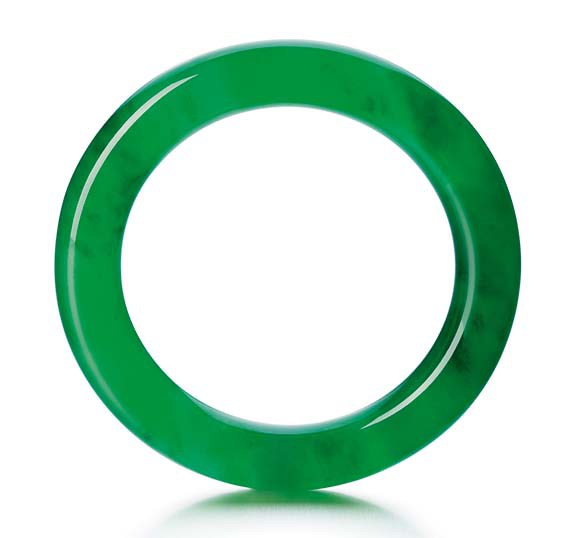 Co-starring in Hall 5 of the Hong Kong Convention and Exhibition Centre on April 3 will be a superb jadeite bracelet known as "The Circle of Heaven." Displaying a brilliant emerald green color, fine texture and high translucency, the bracelet boasts a pre-sale estimate of $10.2 million to $12.8 million.
Fine-quality jadeite is highly cherished, especially in Chinese culture. Jadeite symbolizes benevolence, righteousness, wisdom, bravery and honesty. The ancient Chinese revered jadeite as the "stone of heaven."
Other notable items to be presented in Hong Kong include a beautiful array of colored diamond, sapphire and emerald rings...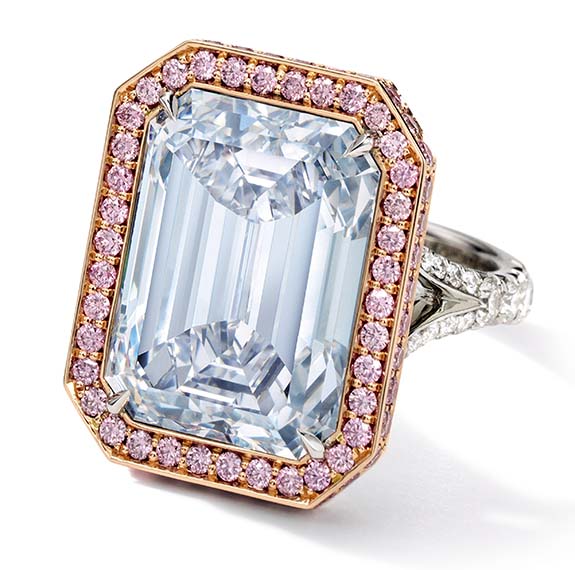 •
A Rare Fancy Blue Diamond Ring.
This step-cut fancy blue diamond weighs 14.18 carats and is surrounded by a halo of round pink diamonds. The pre-sale estimate is $5.9 million to $7.7 million.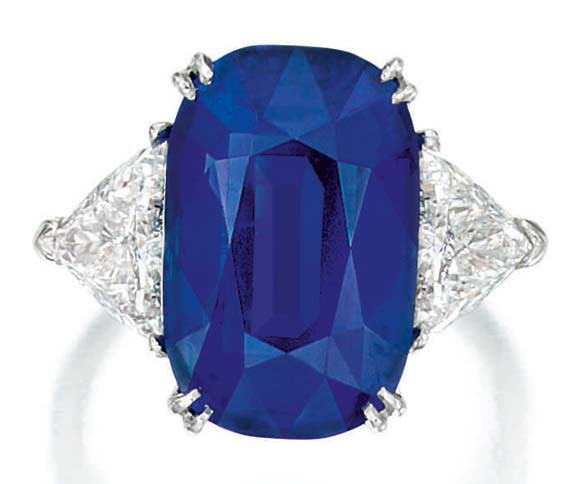 •
A Sapphire and Diamond Ring.
An impressive 10.18-carat Kashmir sapphire is the centerpiece of this ring by Cartier. Displaying a velvety blue color, the sapphire is accented by a pair of triangular diamonds. Sotheby's set the pre-auction estimate at $1.2 million to $1.7 million.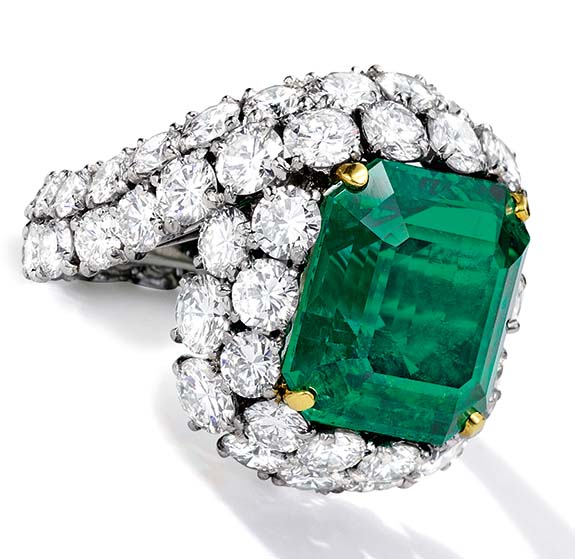 •
An Important Emerald and Diamond Ring.
Sporting a rich, natural saturation, this step-cut 14.72-carat Colombian emerald is set in a ring by Cartier. The ring's pre-sale estimate is $1.1 million to $1.4 million.
Credits: Images courtesy of Sotheby's.